Every few months or so, you feel the need to reorganize your home. Creating a new system for the kitchen pantry, storing household items, packing up kids' school supplies……everything that gives order to your life.
When the urge presents itself, sometimes the best start is to make a small change. Instead of putting everything into piles and find them becoming a mess again, get a label maker will make future maintenance of system order much easier.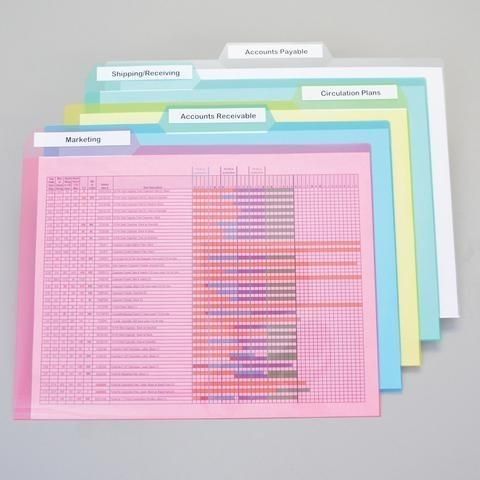 The pantry
 
If you often prefer to decant grocery and dry goods (cereal, pasta, nuts, etc.) to avoid clutter and ugly boxes, label maker will help you greatly. More than simply labeling the goods, it's a nice way to put various information, such as date, nutritional, flavor, cooking instruction, etc. An easy way to remember things.
 
Step by Step
 
First, you gotta sort. Take everything out, throw out anything that has expired, and donate anything unopened that you know you won't eat (local homeless shelters or real banks). product will be received!). Sort what's left into categories. It's better to get creative at here, but if you need a little guidance, some of our commonly used categories are:
breakfast
snacks
dinner
cereals and pasta
dried fruit and nuts
baking
canned goods
spices
sweets
drinks
condiments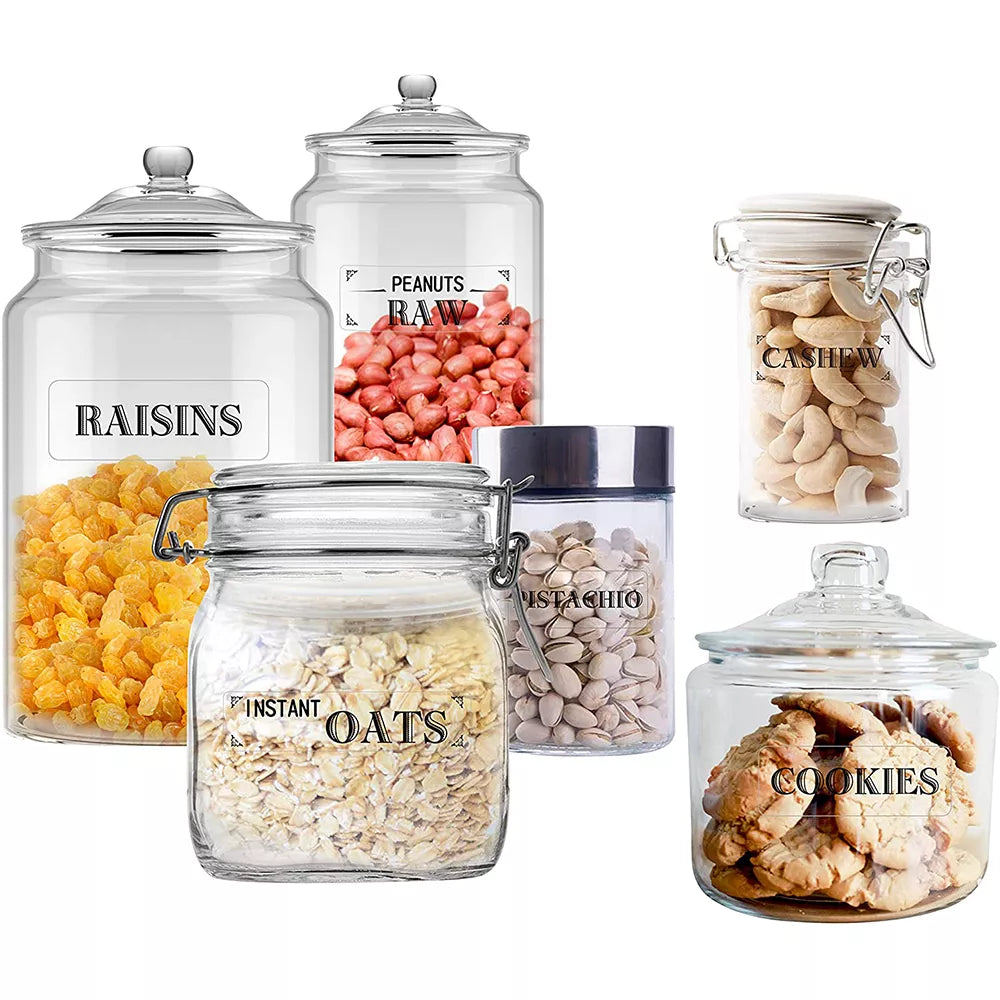 Cleanup, clean up! Wipe down your pantry shelves and make sure everything is shiny and new before you put everything 
It's time to put the things in your pantry back into categories. The key to an organized space is the creation of ZONES. This means the elements live together by category. And ideally, the categories you use most often (like breakfast or snacks) in the most accessible spaces. Take your time in this step and try everything! You have to move things around a bit before everything goes well. Don't expect to get it right the first time!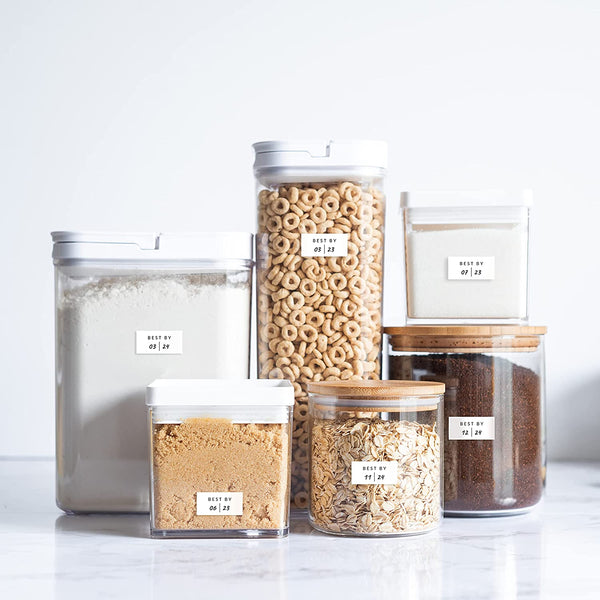 It is often helpful to temporarily label categories while you are at this step, and to start try out your label maker. Labels help focus our brains, which can make a rather chaotic process more manageable.
4.Ok, so you don't need fancy things to be organized, that's true. But you need structure in your space - that means you need a mix of baskets, bins, jars, and labels to keep your zones and categories intact. There are a million places to get containers - you probably have a few you can use in your home right now! If you need more,shopping time! Be sure to measure and plan what you need. You already know where each area of ​​your space is, so this shouldn't be too difficult. Maybe your seasoning is tucked into a tight corner so you want a turntable there. Cereals are always fresh in jars or cans. Seed bags are much easier to arrange in boxes or baskets.
5.Once you've grouped your zones into baskets, bins, and jars, IT'S TIME TO LABEL! Labeling is extremely important because it creates accountability. Without labels, it's easy to forget a week or two in each category, and before you know it, all your hard work is wasted. Also, if you live with other people who can read, that also holds them accountable. If you have baskets, it's a good idea to use a bin clip right at the front to hold the labels.
6. You did it! Congratulations! You've got the pantry you've always dreamed of, but now how do you keep it organized?! An ordered pantry are like everything in life, they need maintenance. Re-evaluate every six months. Throw away spoiled food (remove the guilt and shame associated with it, so that old food you will never eat takes up valuable space that is not in your favor). If your portfolio needs editing, go ahead! Sometimes we develop new eating habits, we start cooking more at home, etc. and we need more or less space for a catalog. Move things, re-label and be flexible! Just because something worked for you last year doesn't mean it will work this year.